In 2013-14 the Government launched its PE and Sport Funding. This funding is based on the number of pupils in years 1 to 6 and must be used to make additional and sustainable improvements to the quality of PE and sport that we offer.
The school must use its funding to:-
develop or add to the PE and sport activities that our school already offers

make improvements now that will benefit pupils joining our school in future years
For example, the funding can be used to:-
hire qualified sports coaches to work with teachers

provide existing staff with training or resources to help them teach PE and sport more effectively

introduce new sports or activities and encourage more pupils to take up sport

support and involve the least active children by running or extending school sports clubs, holiday clubs and Change4Life clubs

run sport competitions

increase pupils' participation in the School Games

run sports activities with other schools
School Games Mark Gold Award
We are delighted to announce that Headlands Primary School have achieved the School Games GOLD Mark Award for the 2022/2023 academic year. The School Games Mark is a Government-led award scheme launched in 2012, facilitated by the Youth Sport Trust to reward and recognise the school's engagement (provision and uptake) in the School Games against a national benchmark and to celebrate keeping young people active. We are delighted to have been recognised for our success.
We are extremely proud of our pupils and for their dedication to all aspects of physical activity and school sport, including those young volunteers, leaders and officials who made our events possible. We are committed to using the School Games to try and engage those young people who haven't previously been active or represented our school and to try and ensure that all our pupils have a positive experience and want to try our new activities beyond school too in our community.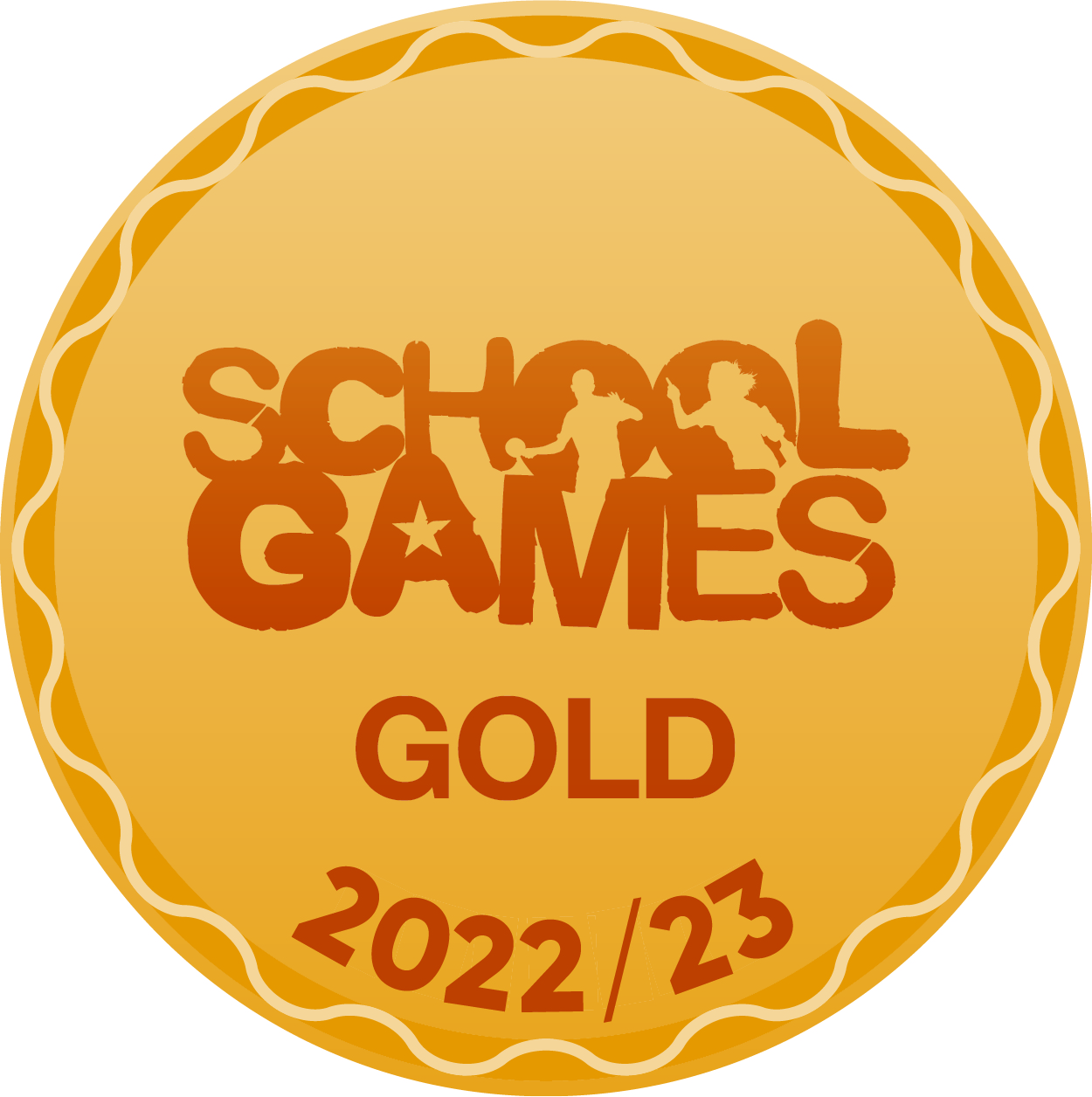 Please see below for more information on our PE and Sport Premium.