Our library is in the heart of our school, a warm and welcoming place for children to visit and explore the world of books. We have a huge selection to choose from including fiction, non-fiction, classics, short-stories, poetry and graphic novels. We also have dual-language, large-print and dyslexia-friendly collections.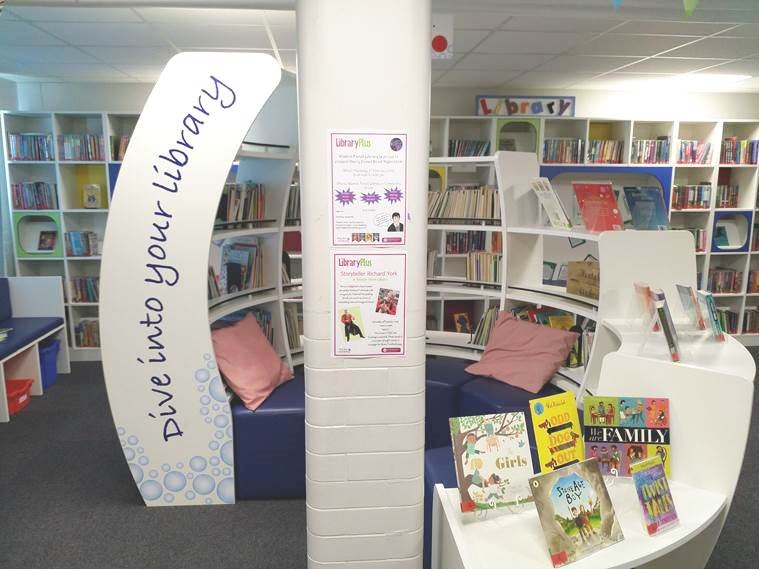 All year groups visit the library regularly with their class (either weekly or fortnightly). Children can also choose to visit the library independently at break and lunchtimes on Tuesdays, Wednesdays and Thursdays. Year 6 children have the opportunity to train as Junior Librarians, and KS2 classes also each have a Reading Ambassador tasked with spreading their love of reading around school.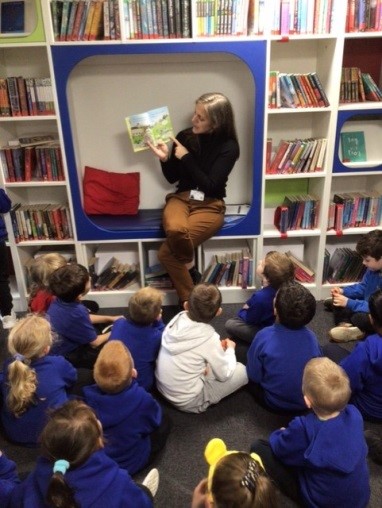 Our library is overseen by our school reading mascot, Biblio, who was specially designed for us by children's author and illustrator, Nick Sharratt.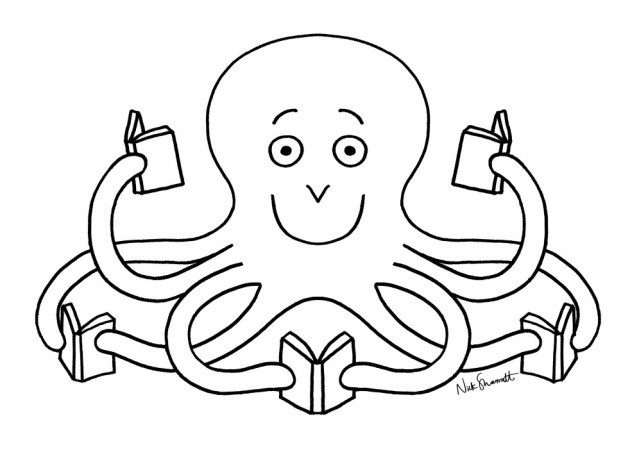 Our Librarian
Our librarian, Carol Carter, has been with us for 4 years and works very hard to encourage a love of reading throughout our whole school community. She recently won the Egmont/Open University 'School Reading Champion' Award. She reads books and stories to all year groups, helps individual children with reading choices and runs competitions throughout the year.
If you would like advice on how to encourage your child to read or what they should read next, would like to arrange a 'Book Conference' chat or have any reading-related questions, please contact Carol on