At Headlands Primary School we want everyone involved with our school to feel well supported. We believe that good pastoral support focuses on nurturing the individual needs of each child. We aim to build trusting and empathic relationships with all our pupils and their families.
Pastoral care underpins personal development and we know from experience that with outstanding pastoral care, students feel they belong and their self-esteem is able to flourish because they feel valued and cared for.
Supporting the pastoral needs of pupils sometimes involves working with external agencies. In these situations we ensure that a confidential, professional, non-judgemental and sensitive service is provided.
Our Pastoral Support Team is made up of Mrs Louise Fadal (Family Support Worker) and Mrs Vikki King (Pastoral Lead).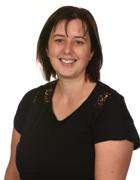 Louise Fadal
Family Support Worker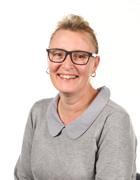 Vikki King
Pastoral Lead
The aims of pastoral support are:
To provide support that meets the differing needs of all children so that each child is equipped with the skills to cope with life.
To support children to address social, spiritual, mental, emotional and physical needs.
To maintain an atmosphere in which children feel secure, are encouraged in their learning, growth and social development and know that they are valued within a healthy and safe environment.
To reassure parents/carers their children are being educated in a safe and nurturing environment.
To encourage pupils to recognise and reflect upon our core values.
To work with a range of stakeholders, parents, support staff, outreach agencies and other schools to ensure the continuity and progress of individual pupils.
The role of the Pastoral Support Team:
To support and work alongside parents in addressing pastoral concerns impacting on their child's learning and development.
To work with staff in ensuring good pupil support and build upon the caring and respectful relationships that exist between staff, pupils and families.
To provide specialist counselling to support individual children; listening and talking to children who may need support in a variety of pastoral issues, for example, self-esteem and confidence, bereavement, managing feelings, anxieties/worries, separation and developing social and friendships skills.
Responding to situations as they arise within school.
Meeting with parents/carers to discuss issues relating to their child.
To 'signpost' families to outside services for appropriate provision and support.
We run a Nurture provision each afternoon for up to 8 children at a time. The Nurture group focuses on emotional needs and development as well as academic learning.
As a school we also support families by providing foodbank vouchers to be used at Weston Favell Centre and are also in a fortunate position to be able to provide bags of food to help support families over the holiday period if they are required. We can also provide quality second hand uniform for £1 an item. For further information please email and she will be happy to help.
Contacts:
The Pastoral Team are here to support you and your child. If you need a chat just give them a ring on 01604 407098 or email l